Memorial to Charles Wotten
Charles Wotten (1895-1919) was murdered in Liverpool by a racist mob on 6th June in 1919. He was chased by hundreds of people from his home in Pitt Street to Queens Dock. What happened next is unclear as to whether Charles was thrown or jumped into the river, but the crowd are reported to have shouted 'Let him drown' and pelted him with stones whilst the police stood in attendance. No one was ever held accountable for his death. His marker on the Imperial War Museum website (link below) states that he was weighed down by an anchor and thrown into the river.
Charles was a descendant of slaves born in Bermuda who served in the Royal Navy during the Great War. A plaque was unveiled at the site of his murder in 2015 (pictured below).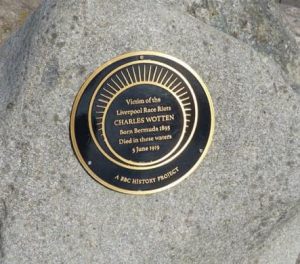 More than a century after his murder Charles Wotten's burial in a public grave at Anfield Cemetery, now has a permanent memorial. Charles, a sailor from Bermuda, was killed in the 1919 Liverpool race riots. An Adult Education Centre established in 1974 was given his name. The Charles Wotten Centre became a hub for the Liverpool 8 black community, inspiring a generation of young activists in the fight for equality.
The unveiling took place on 6th June 2023 and was attended by representatives of the Church, National Museums Liverpool, Universities and the L8 community. Many activists associated with the Charles Wotten centre spoke at the event.
The Liverpool Black History Research Group in collaboration with the Liverpool Enslaved Memorial Project funded this lasting memorial which also lists  24 other individuals buried in the same public grave. The grave marker is the first in a series of memorials proposed to highlight the presence and important contribution black people have made to Liverpool's long history.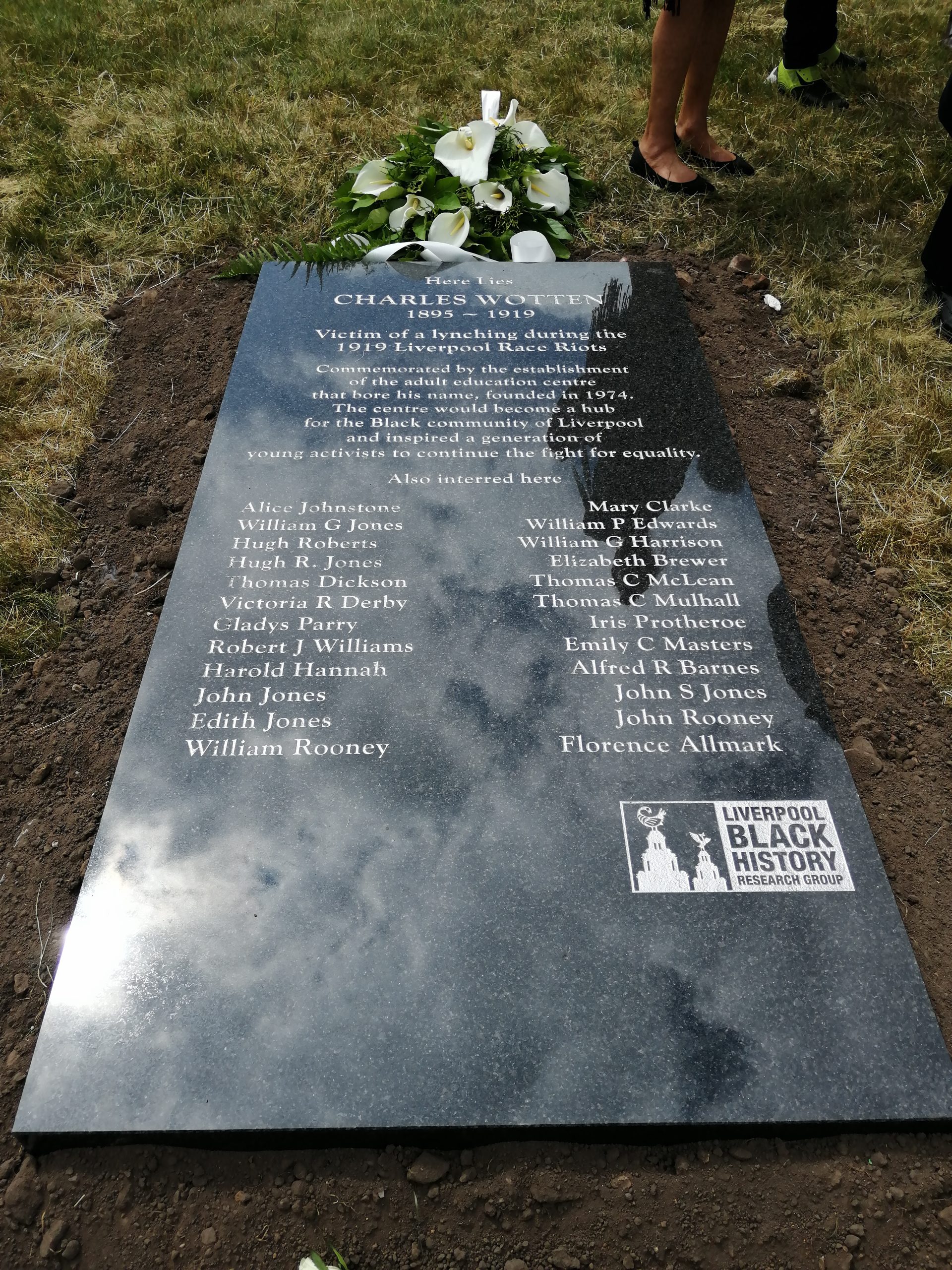 BBC coverage of the memorial  event:
You can learn more about the history of the Liverpool 1919 Race Riots at the link:
Charles is also remembered on the Imperial War Museum's website: