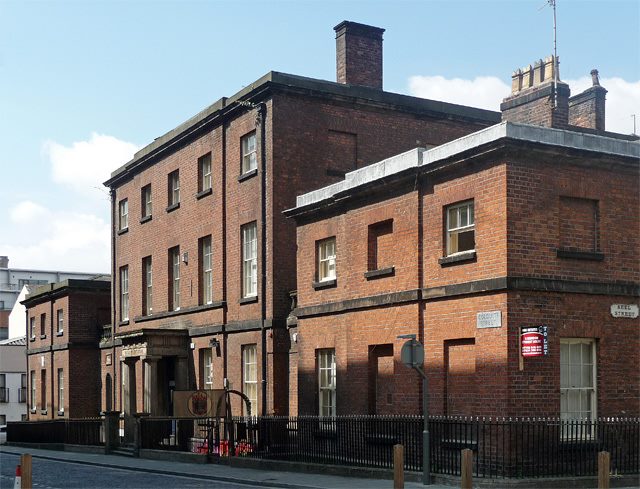 Parr Street is named after Thomas Parr 1769-1847, who in 1799 built the fine house (pictured above) that still stands on the corner of Parr Street and Colquitt Street. In his 'Memorials of Liverpool', James Allanson Picton referred to the complex of buildings that includes a five-storey Georgian warehouse to the rear of the property, as 'one of the best examples extant of the establishment of a first-class Liverpool merchant of the period'.
Thomas was a slave trader who invested in at least 30 voyages and owned the massive ship 'Parr' which had berths for 700 slaves. The vessel is reported to have exploded off the west coast of Africa in 1798, which may indicate that it was carrying gunpowder to exchange for enslaved Africans. By 1805, Thomas Parr had sold his Liverpool house and used his wealth to purchase a residence in fashionable Everton and Lythwood Hall estate in Shropshire (pictured below).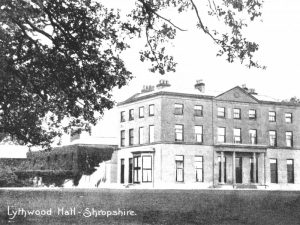 In 1817, the Colquitt Street house became the home of the Liverpool Royal Institution, established by Liverpool merchants in 1814 and founded for 'The promotion of Literature, Science and the Arts'. Many of the men who helped establish the institution had links to slavery, either as slave traders, owners of West Indian plantations that used slave labour, or through the trade in slave-produced commodities, such as cotton and tobacco. It was not uncommon for merchants who made fortunes through the slave trade to use their wealth to establish or support philanthropic organisations, such as the Liverpool Dispensary for the Sick, that provided medicine to the poor.
Thomas Parr owned three shares in the Royal Institution and was a founding member.